Fun Food! Every Day! My favorite thing to do! So here goes another one – breakfast bears. This morning, Sassy was being pretty picky about what she wanted for breakfast.. I offered her everything she had and she was like, "nah". So I decided we needed some excitement to start our day.
Ingredients
Bread/Butter (that's how you make toast, right?)
Cinnamon/Sugar
Bananas
Chocolate Pudding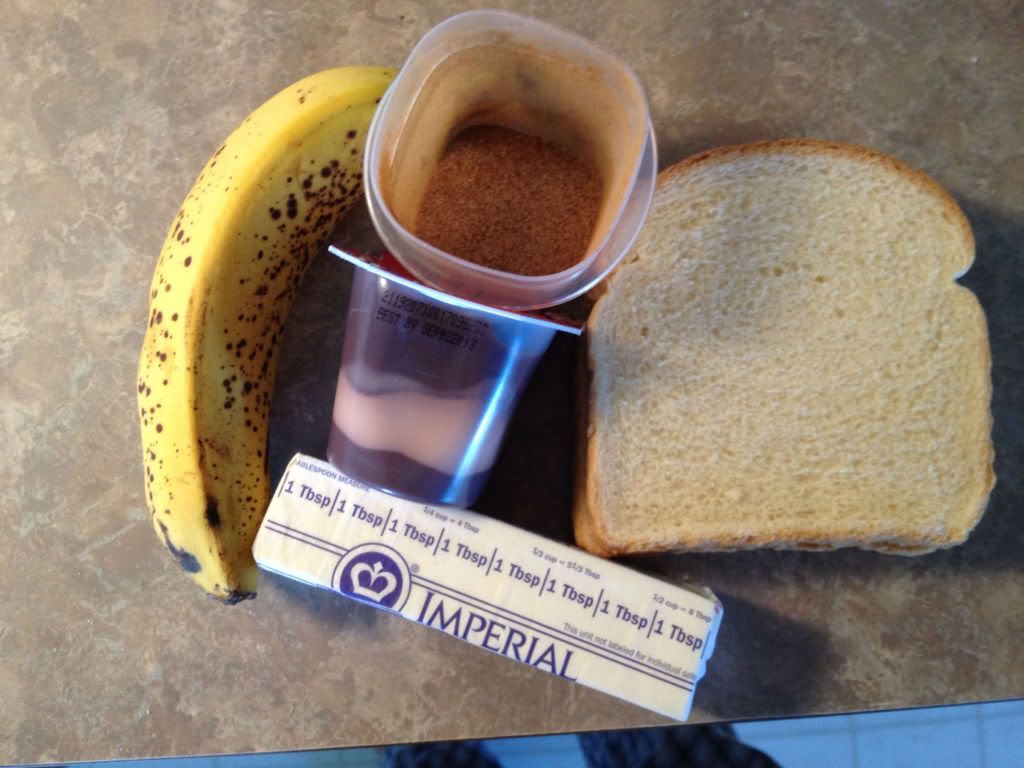 Directions
Make your toast and butter it. While the bread was toasting, I made my cinnamon sugar mixture (1 tbsp. plain sugar/1 tsp. cinnamon). Sprinkle the toast generously with the sugar mix after it has been buttered. At this point, I cut my toast into a circle with a cookie cutter but it'd be just as cute left square. Slice bananas and place on the toast for ears and nose. Now, normally, I would have done this with chocolate chips but I didn't have any. I guess you could also use raisins but my kids loathe them. So, I used chocolate pudding. I decided to try to find the least messy way to get the pudding into cute lil dots on the bread – what came to mind?
A medicine syringe. It worked fabulously. Two pudding drops for eyes and one on the nose. While I was decorating, Sassy suggested we make one bear a girl and one a boy. So, we put hair on the boy and earrings/hair on the girl. Such a fun and easy breakfast. She scarfed it down!