I really like cake….and cookies…..and really anything else that is sugary sweet! If you're like me, and you just can't get past this lovely addiction – imagine this: heavenly, fluffy, sugary, soft  cookies…made from cake! Can you imagine? I have gotten so many compliments on these cookies and they are SO easy to make! It's like a win-win, no-fail recipe for any occasion! I'm gonna break it down so you can go make some cookies and try them out yourself.
Ingredients Needed:
1 Box Funfetti Cake Mix (although I imagine you could use any flavor)
1 teaspoon Baking Powder
2 Eggs
1/2 cup Vegetable Oil (I used coconut oil but regular veg oil would work fine)
1/2 teaspoon Vanilla Extract
1/2 cup Sprinkles (I used Halloween ones in May, so sue me)
Directions:
Step 1 – Preheat oven to 350 degrees.
Step 2 – In a large bowl, mix the dry ingredients (cake mix & baking powder). Add sprinkles. To be honest, I don't measure the sprinkles, I just dump some in until it looks pretty
 Now, I know the funfetti cake mix already has sprinkles, so you don't HAVE to add more but hello, when are oodles of sprinkles a bad thing? Moving on….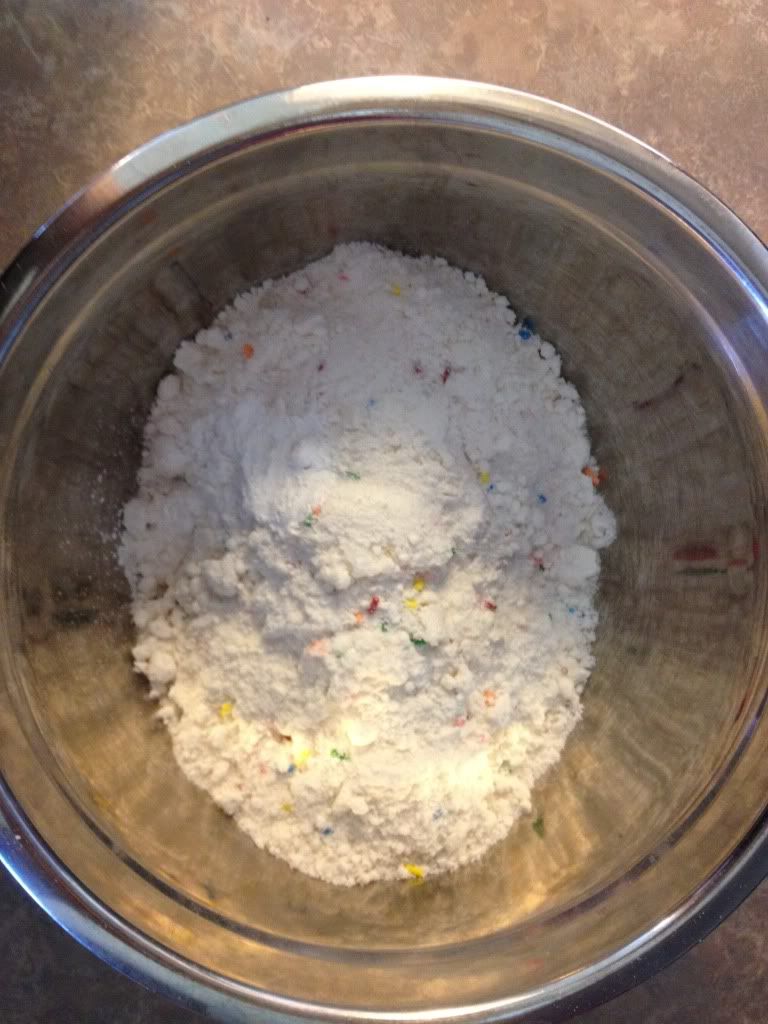 Step 3 – In a smaller bowl, mix the wet ingredients (eggs, oil, vanilla).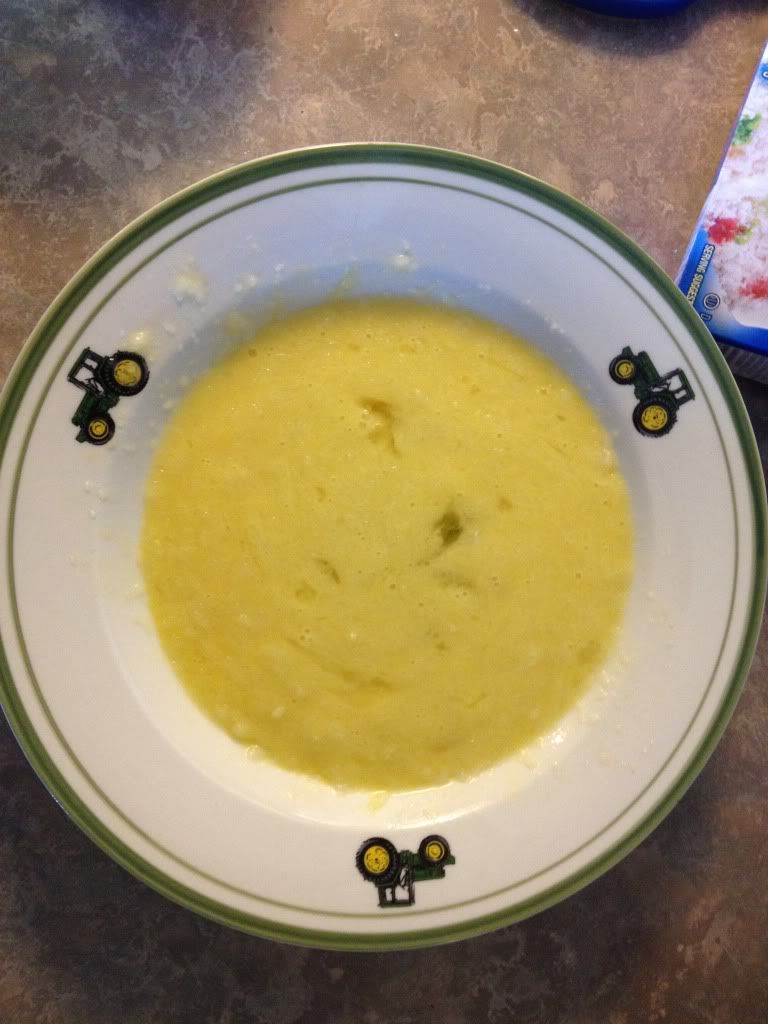 Step 4 – Pour wet ingredients in with dry ingredients and mix well. I have tried in the past to use a whisk to mix but the mixture is really thick and gets stuck in the middle of the whisk. So, guess what I decided to do? I mix it with my hands! It's also a really fun way to get the kids involved if they are being super helpers
Step 5 – Once the "dough" is mixed, I use a tablespoon to scoop balls onto a cookie sheet. Side note* – I use a cookie sheet lined with foil and sprayed with Baker's Joy (can you tell I have sticking issues?) but I think  these cookies are soft enough that they would not stick if you didn't use anything. You don't have to flatten the dough balls or anything. That magic will happen in the oven!
Step 6 – Pop your sheet of balls in the oven for 10-12 minutes (depending on how well your oven works). They are done when they start to look slightly brown around the edges. They will be VERY soft when they come out of the oven. Don't freak out thinking they are still raw! They will harden up as they cool.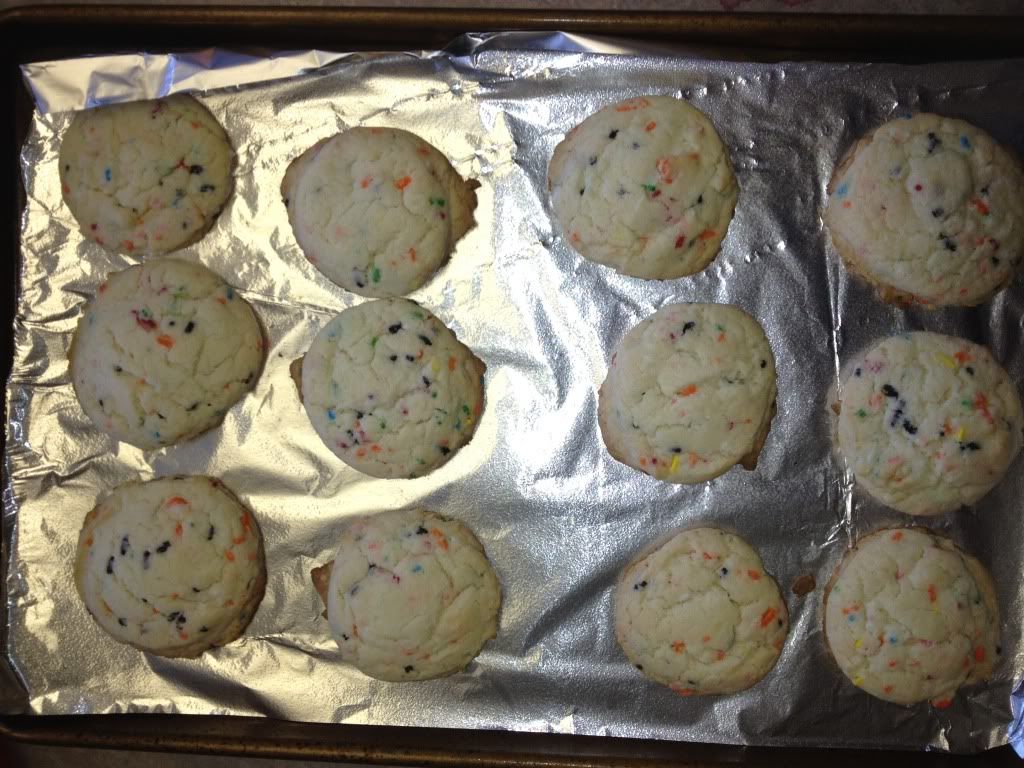 *This recipe yields 24 cookies
So there ya have it! Super awesome cookies that are easy and fun to make! It also doesn't hurt that they are THE BEST cookies you could ever taste! You could also play around with the recipe by using different flavors of cake mix. It's all about trial and error and experimentation. Have Fun!